Manage your ad
Once an article has been published, you can make certain changes to it from your shop in the section "All items" then by clicking on "Edit" in front of the given product, or on "Remove" if you want to delete it.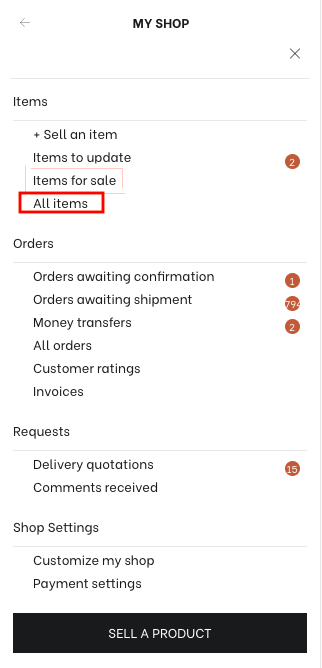 You will be able to:
- Add photos to your ad and modify the quantity available in step 1/3.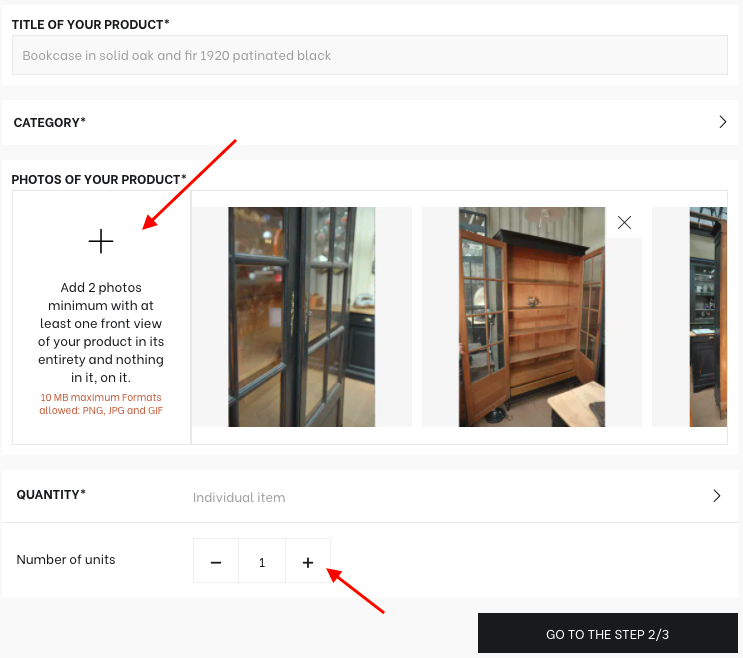 - Modify the dimensions and weight in step 2/3.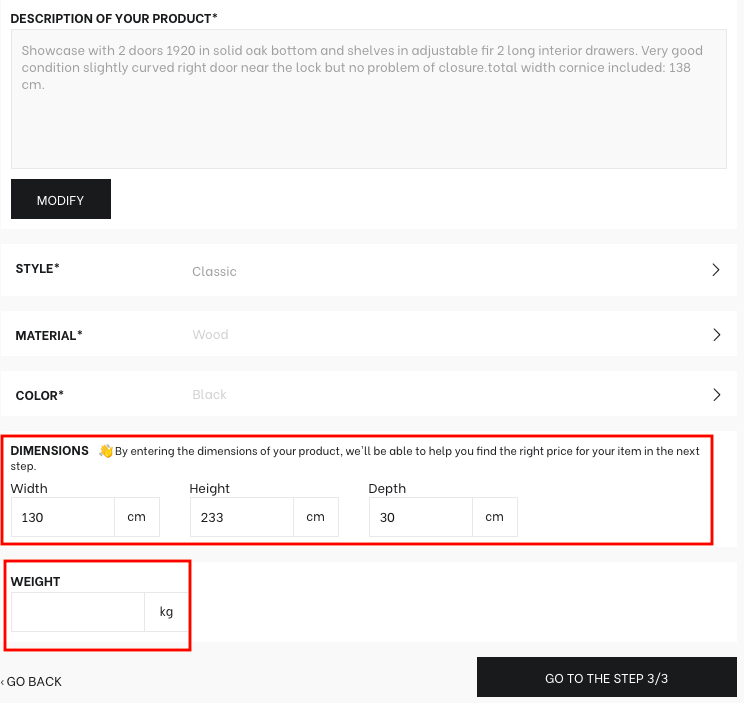 - Display a reduced price.

- Change your pick-up address, add options for delivery and modify the turbo in step 3/3.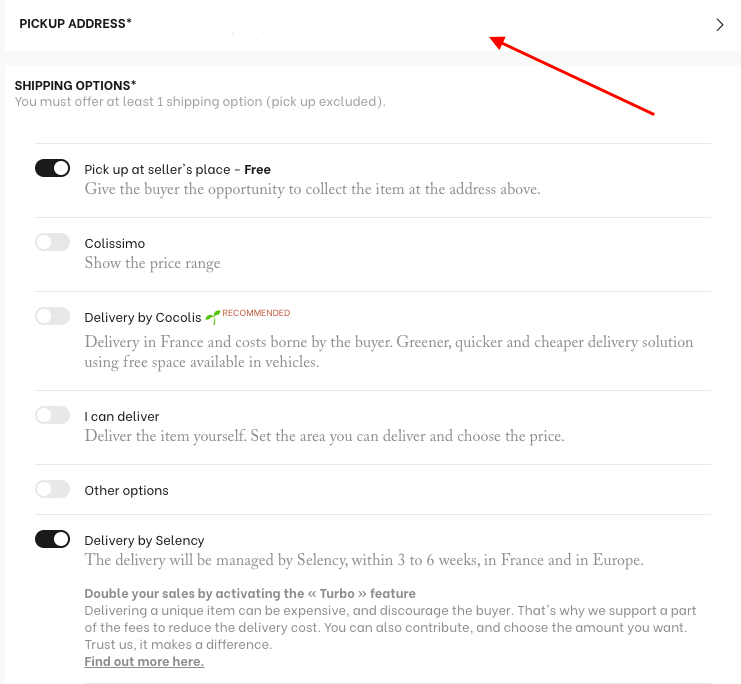 For more informations about the Turbo you can read this article.
Please beware : pay attention to the amount of "Turbo" you're allowing since you won't be able to change it afterward.

It will then be necessary to click on "SUBMIT MY PRODUCT" to save the changes.
---
---