Manage your wishlist
To add a product to your wishlist, nothing could be easier. When you see a product that you like and you want to save it, go to the product's page and click on the heart located to the right of the ad title.
You will then be able to find all your favorite products in your wishlist (the heart located on the top right corner, next to the little man).
For more inspiration, don't hesitate to arrange your various favorite objects and furniture in paintings! This will allow you to make different selections according to your desires. Here is an example in photo :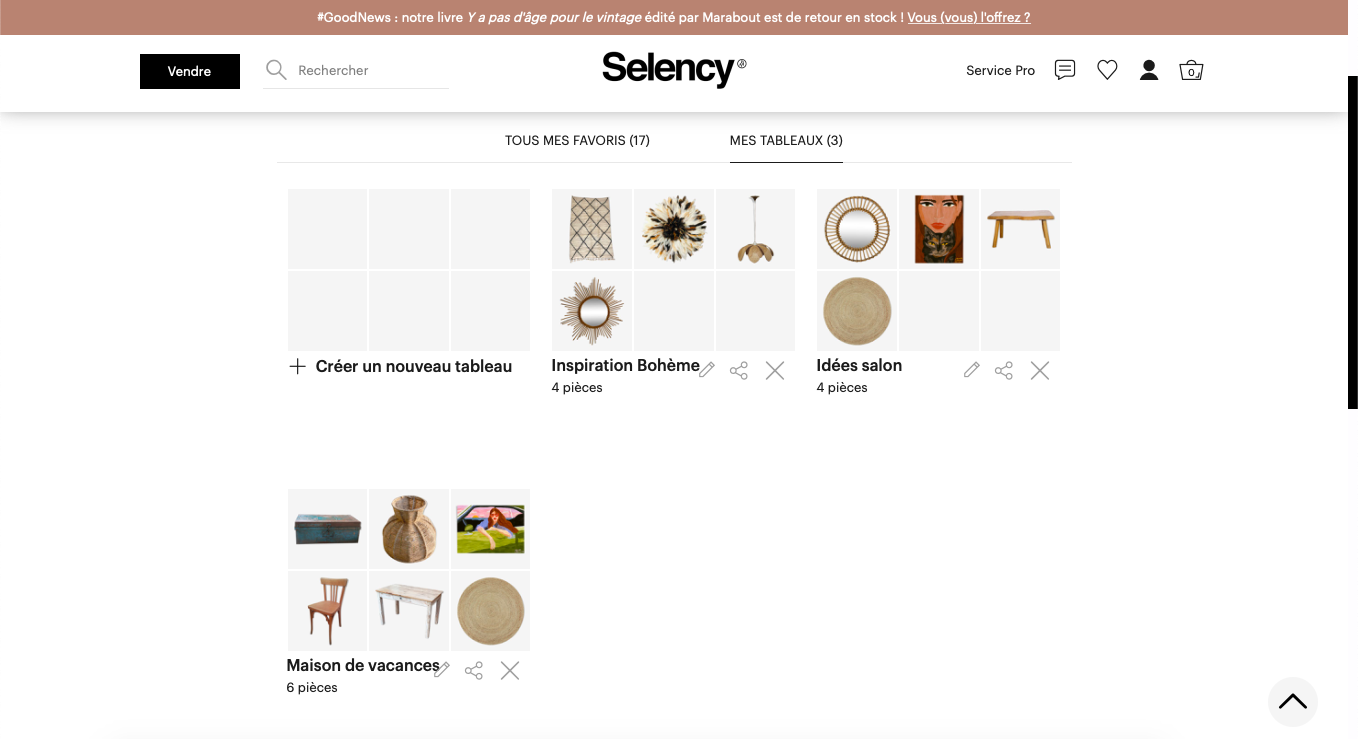 ---
---