Subscribe to the newsletter
Do you want to be informed of new products, major decoration trends and be informed of our special operations? All this information is available in the Selency newsletter!

Go to the bottom of the home page and leave us your email under "Your interior's favorite newsletter".

If you no longer wish to receive the Selency newsletter, here are the steps to follow:

1- Go "My Account"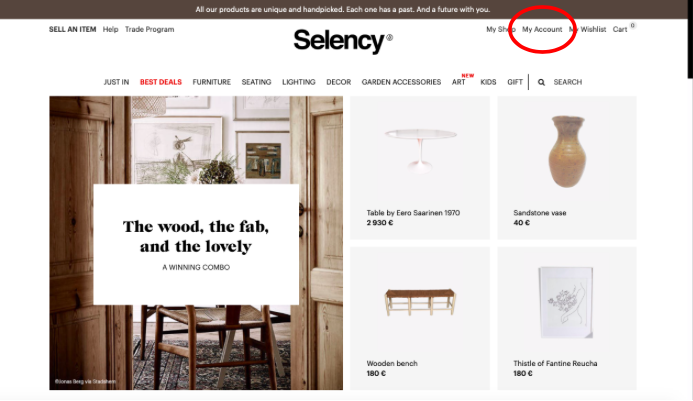 2- Then click on "Account Settings"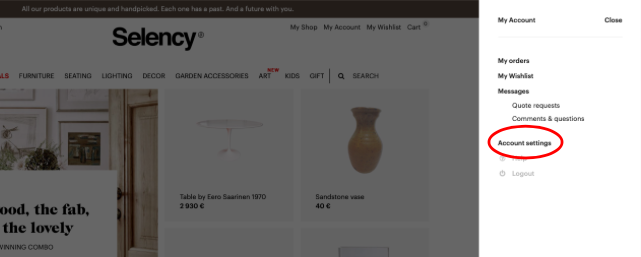 3- Go to the "Newsletter" section at the bottom of the page

You can then uncheck the box and save.
You can also contact us at help@selency.com

---
---