How does the sale process work on Selency?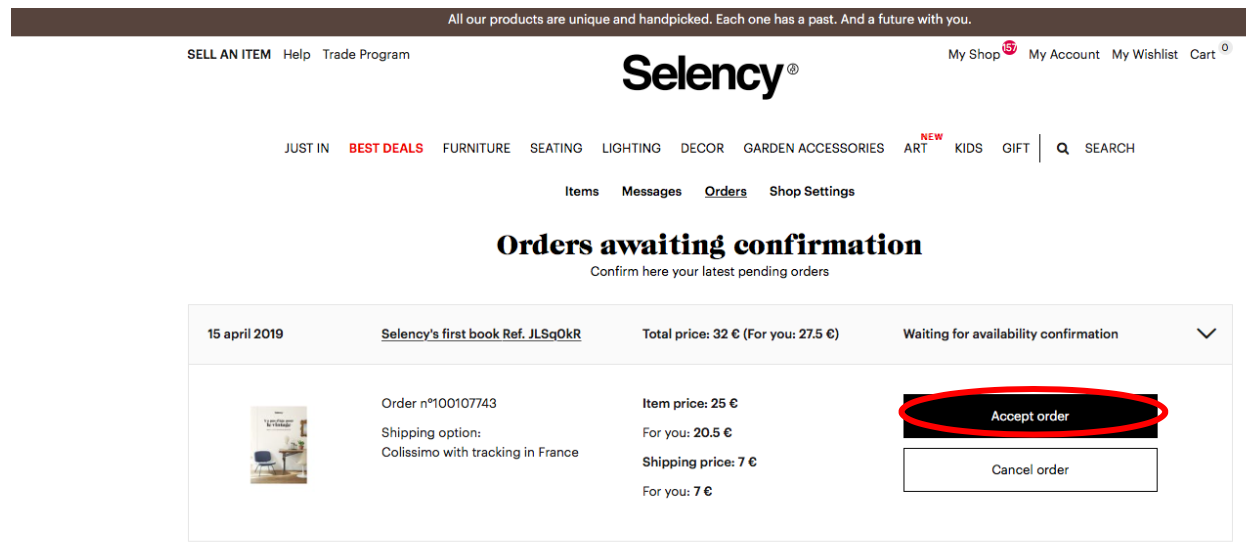 You want to create a shop on Selency? Here are some important steps in a sale:
1- The customer buys your item on Selency. You will be informed by email.
2- You must confirm the availability of the item within 3 days of ordering. This is done on your Selency store in "Sales to be validated". If you do not confirm availability, the sale is cancelled.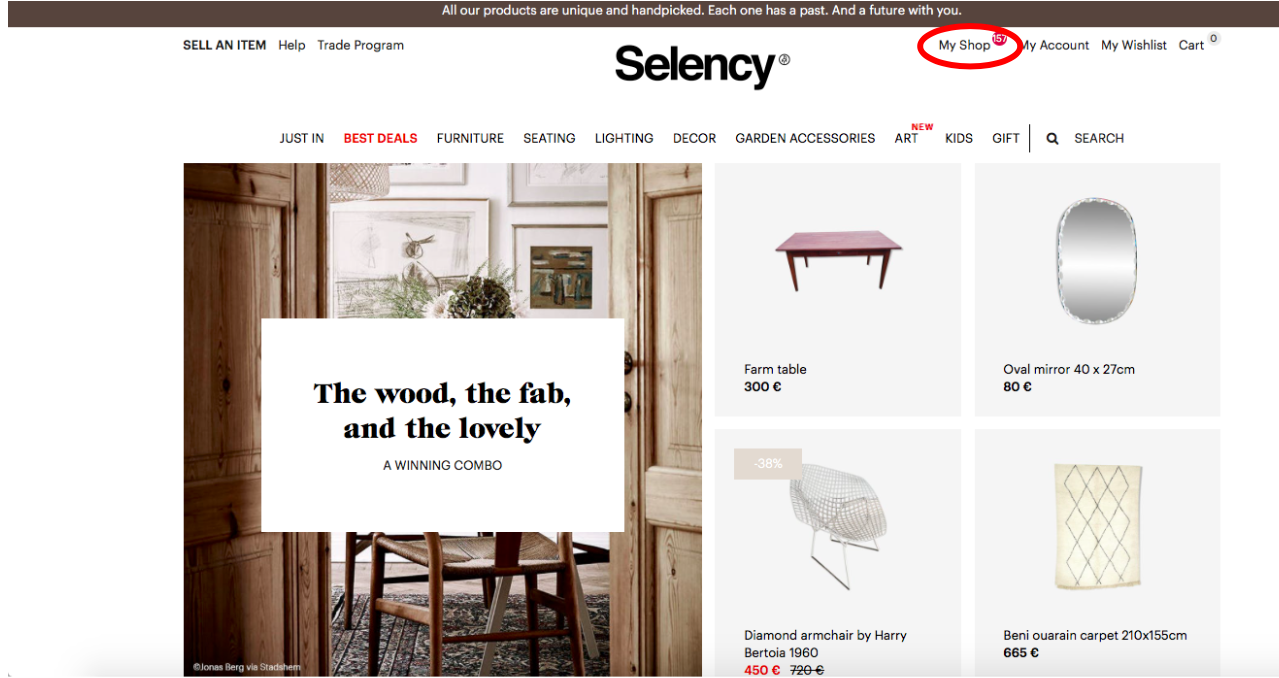 3- Once the availability has been confirmed, we will give you the buyer's contact details. You will find them in your shop under "Sales to ship".
4- Except delivery by Selency, you can contact the customer to organize the shipment.
5- Once the item has been shipped, you can confirm it in your shop under "sales to ship". We ask you to add the tracking number of the package if you have one. The customer then receives a confirmation of the shipment.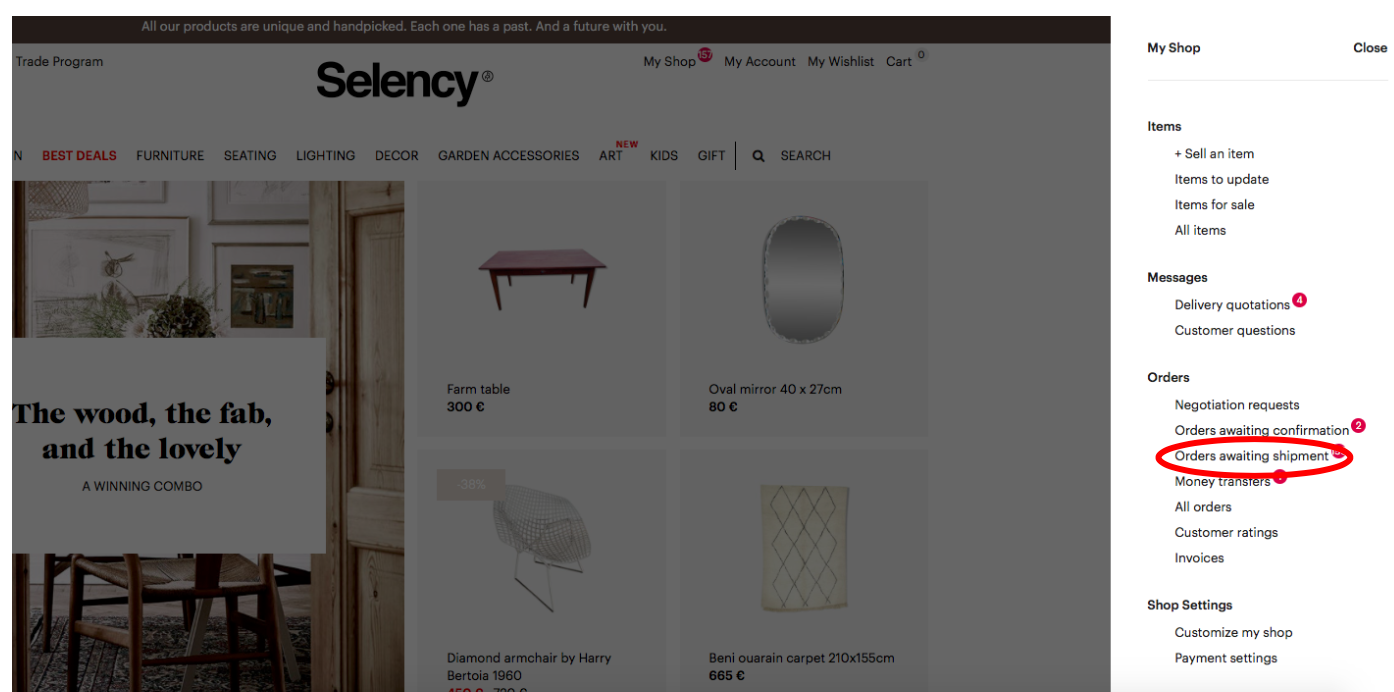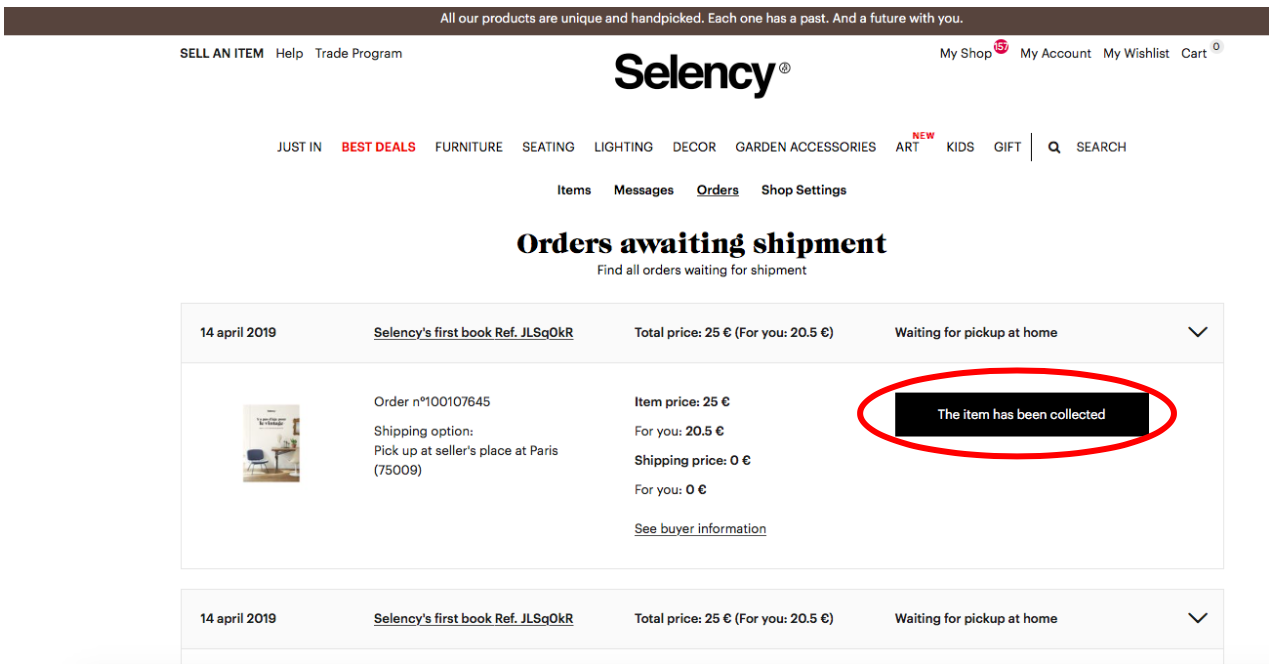 6- 14 days after the declaration of the shipment, you can receive your payment. You can choose direct deposit or you can request it in the "Transfer to request" tab.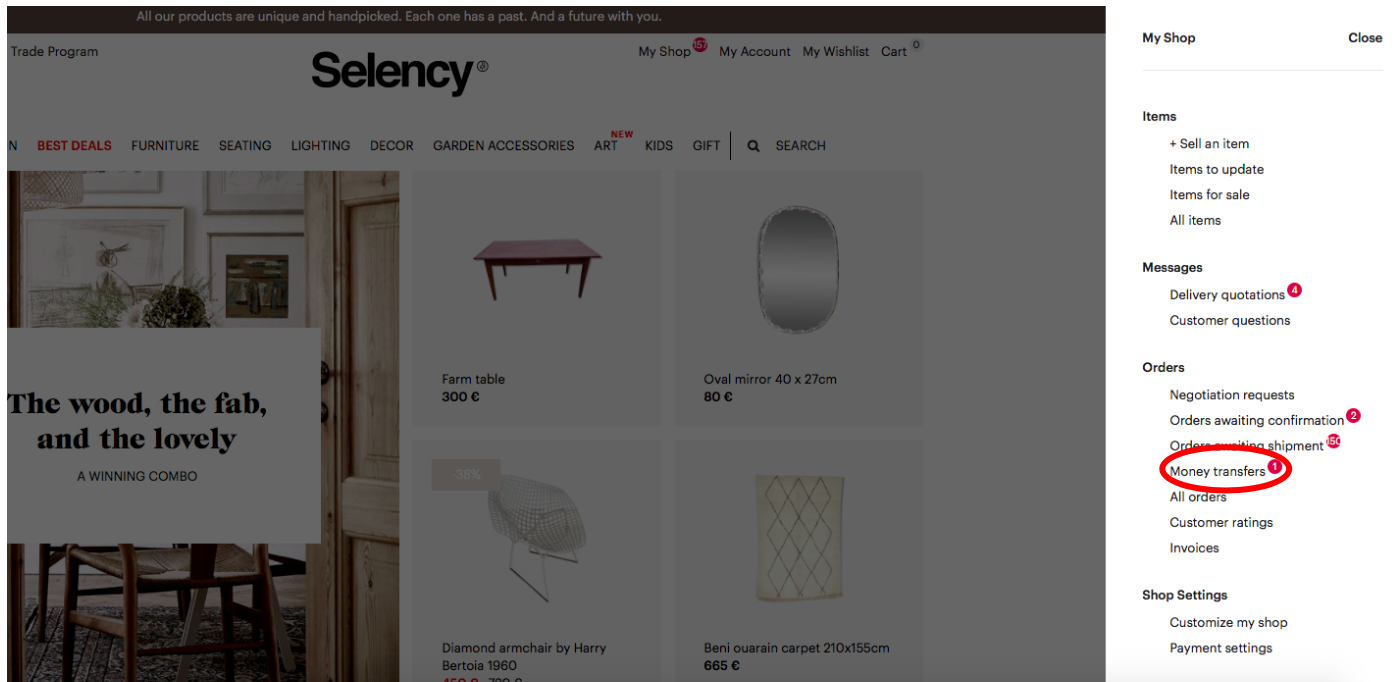 ---
---