How does my Wishlist works ?
The wishlist allows you to retain your favorite items and classify them in highly inspiring tables! You can thus find the ads more easily and especially be informed by email of price reductions on these items.

To put an article in your wishlist :
1- Go to the ad of the article you like and click on the little heart on the right. This adds the product to your wishlist.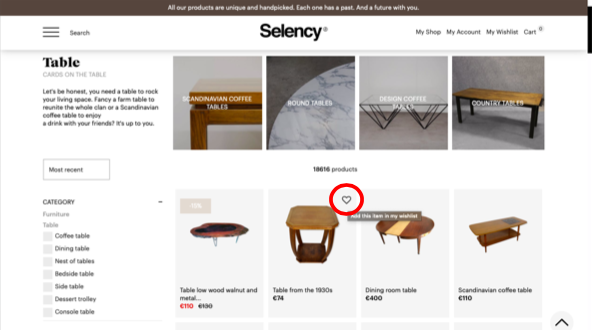 2- We now suggest that you create a new table or add it to an existing table.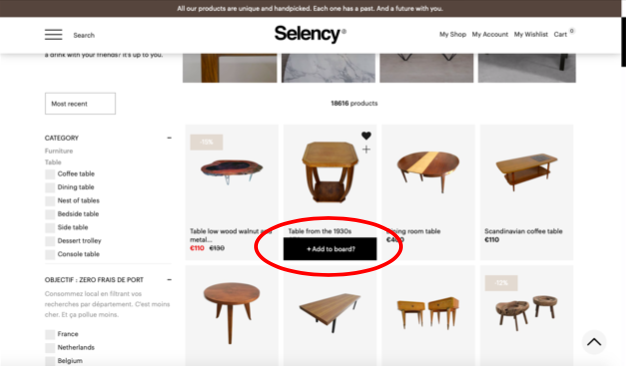 3- You can choose a great name and classify your nuggets by articles, by atmosphere, by interior.... Why not keep in mind what to furnish your house by the sea?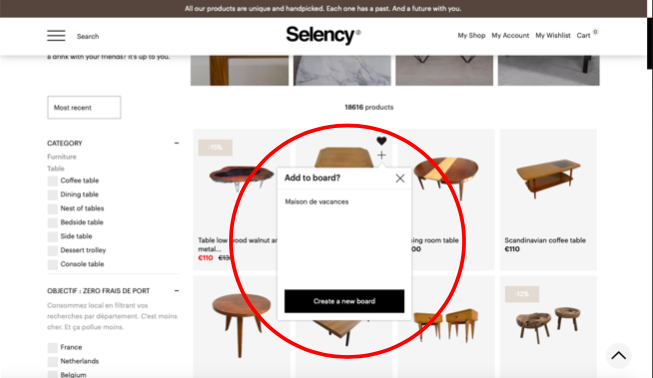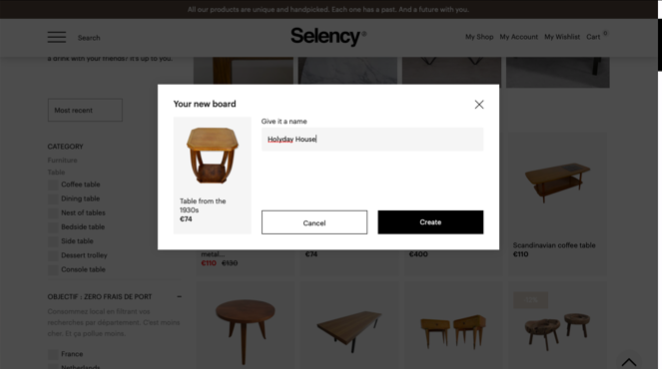 Be careful, putting an item in your Wishlist does not mean that it is reserved for you.
To remove an item from your Wishlist, you must click on the small heart again to divert it. By updating your page, the article will disappear from your Wishlist.
---
---