How can I know if an item is still available?
Before the order: Any item for sale on the website is normally available. You can contact the seller via the comments to confirm the availability of the item.
Once the order is placed: When you place an order, the seller has a maximum of 3 days to confirm the availability of the item. This precaution is taken in the event that the seller has sold his item outside the Selency website and has not updated his stocks.
If your item is no longer available, then your credit card payment is not effective, and you are not debited. You are of course informed by email.
In the event of a promotional offer organized by Selency, if you place an order for an item that is actually unavailable and if the promotional period is exceeded, we will unfortunately not be able to renew this promotion for one of your future purchases.
If an item is sold on the website, it appears as "sold". You will therefore not be able to order it.
Unfortunately, when an offer has not been answered, you do not receive an email on this subject. We invite you to contact us at help@selency.com or to make an offer again.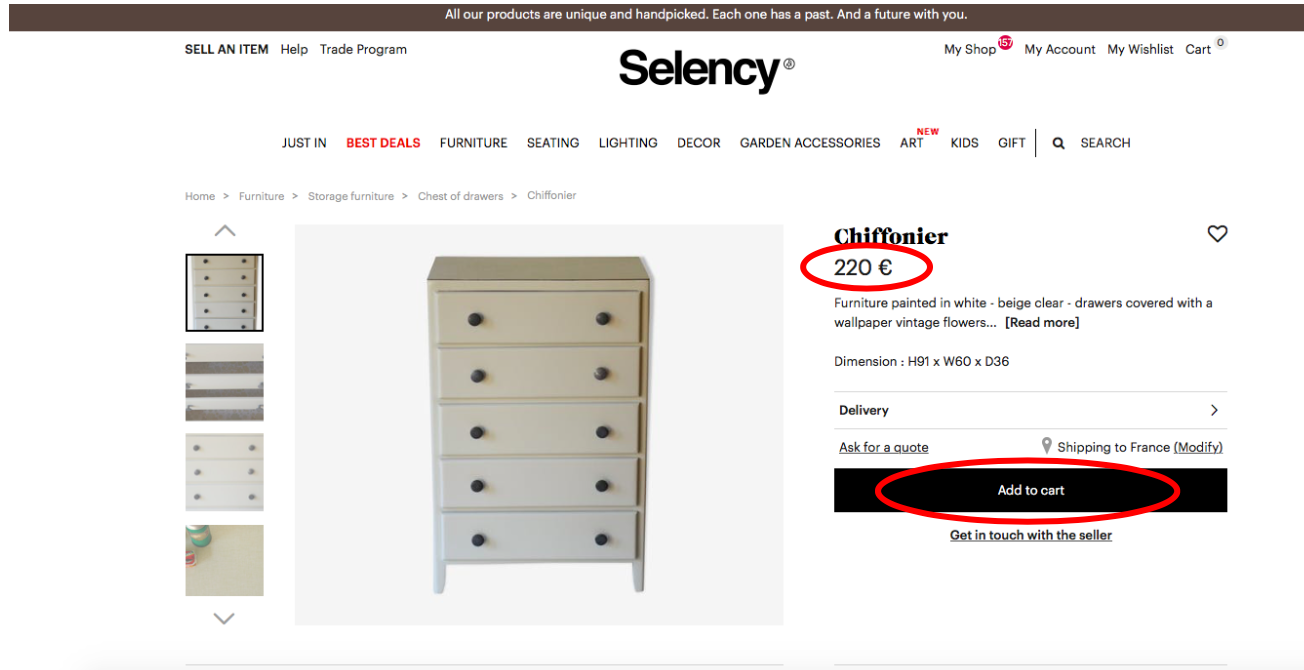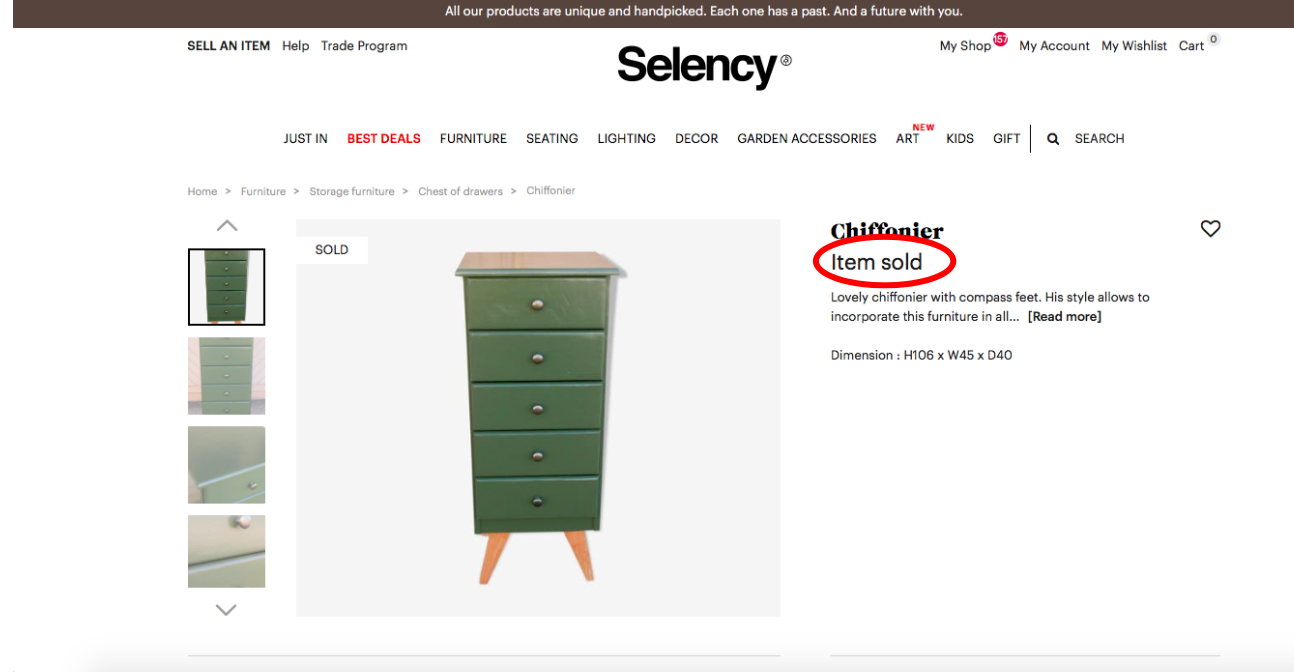 ---
---