Are payments by bank transfer possible?
We accept payment by bank transfer for all orders over 1000€.
The payment method by bank transfer appears when the order is placed. Once validated, Selency pre-validates the availability of the items within 48 hours. You can - from that moment - add the Selency RIB that you received by email as a new beneficiary.
48 hours later, we come back to you with the final and definitive amount. This allows you to make the bank transfer.
Once the money has been received, we confirm the sale with the sellers.
For any questions regarding payment by bank transfer, you can send an email to jane@selency.com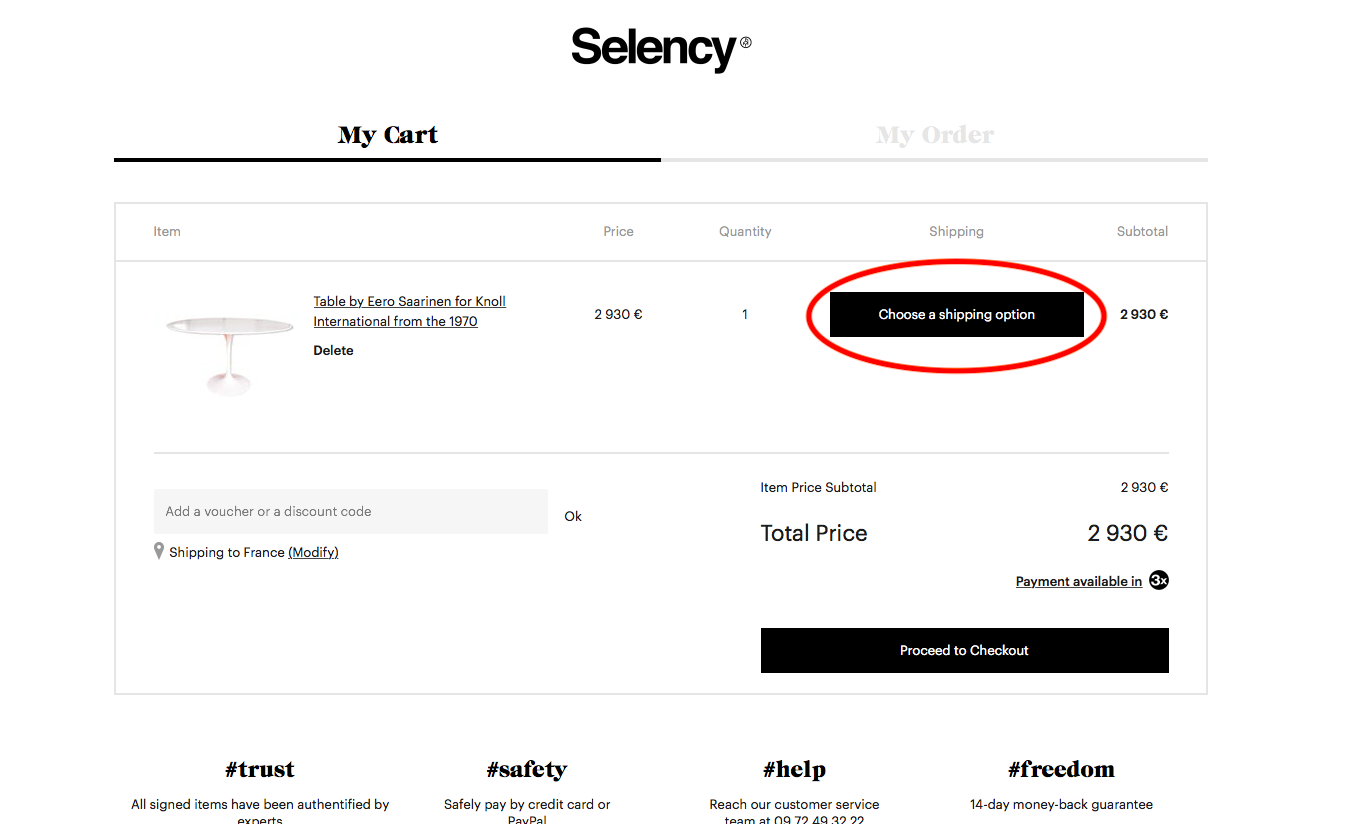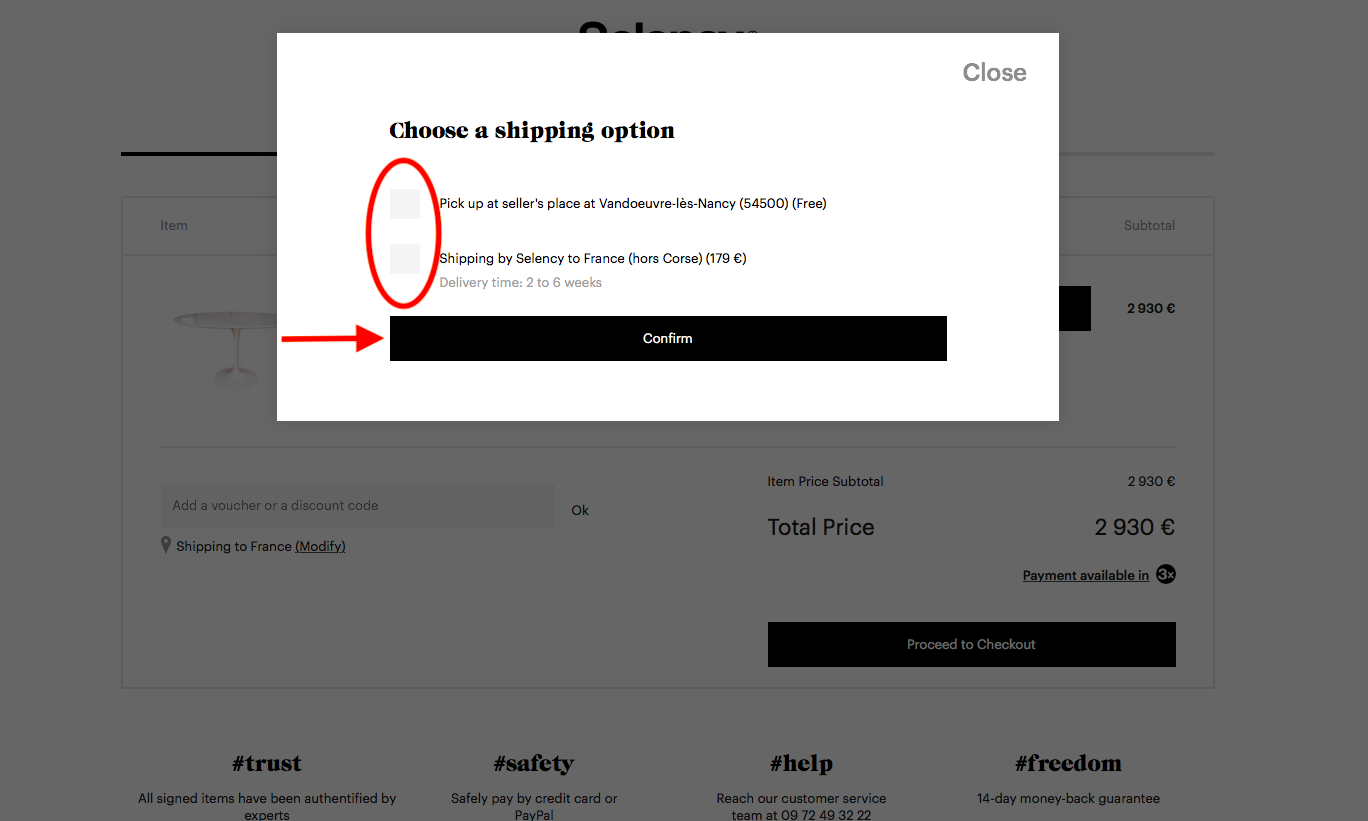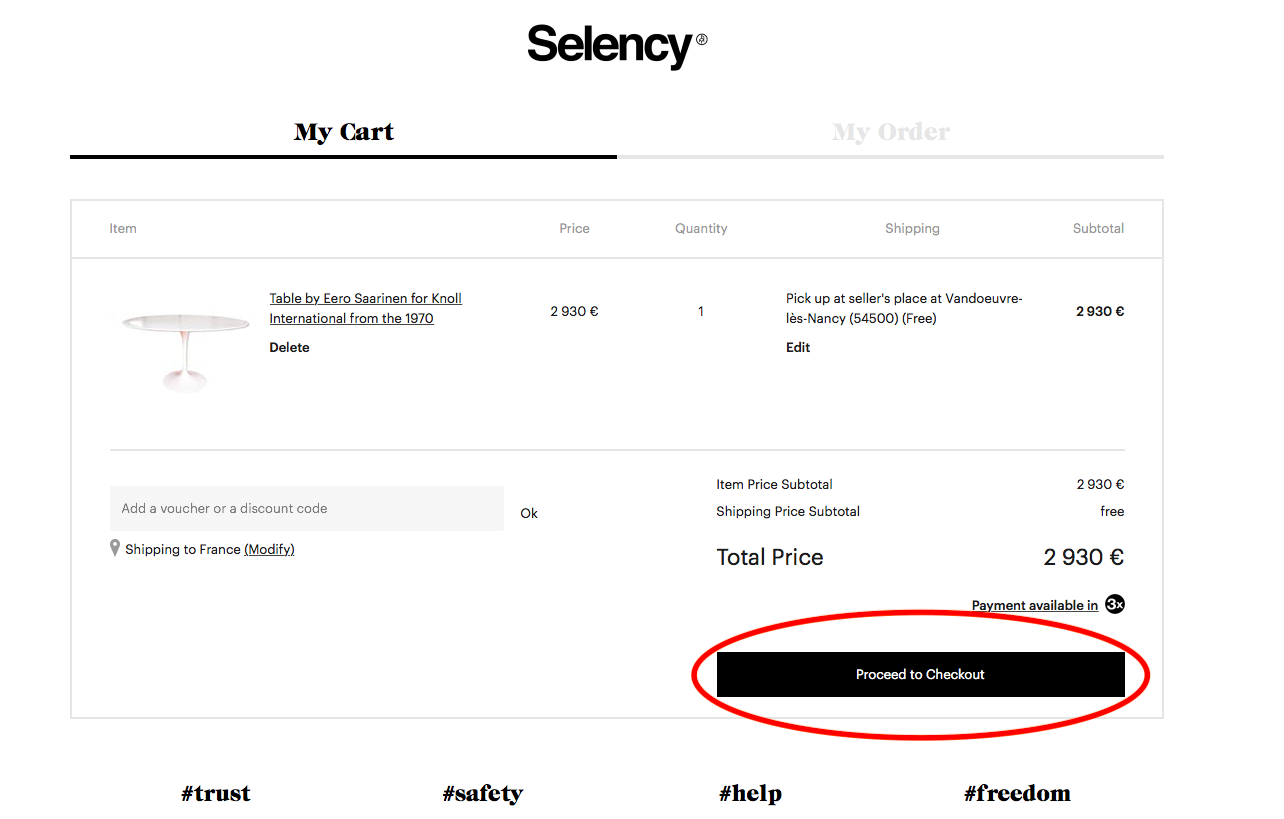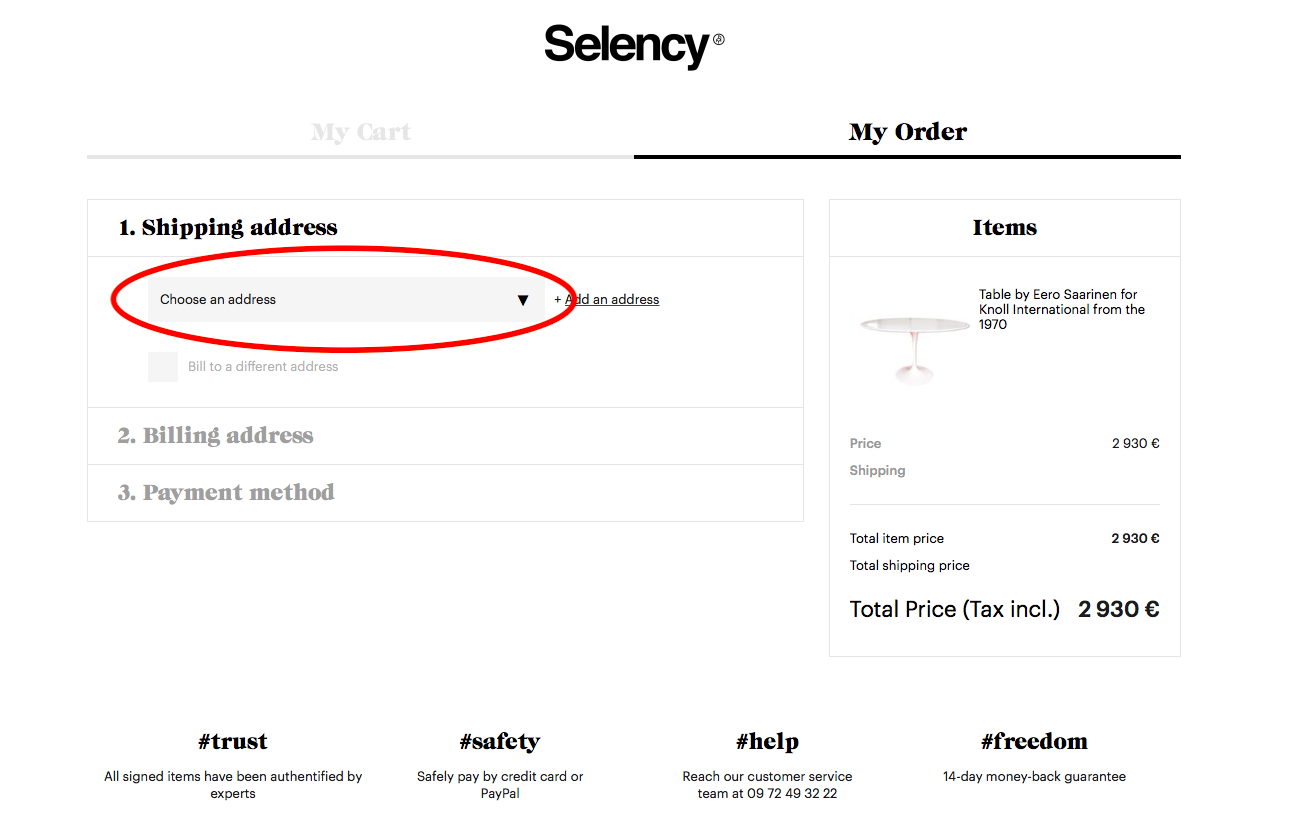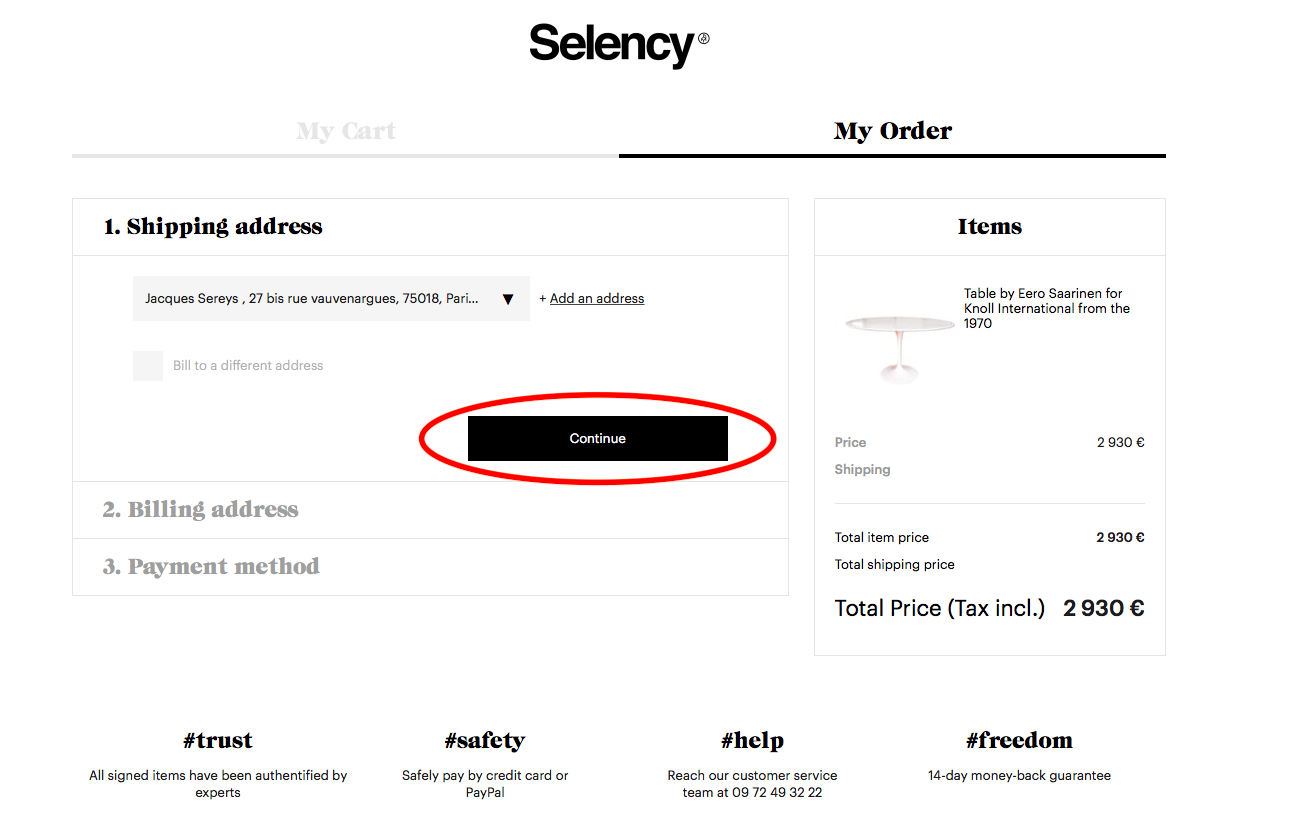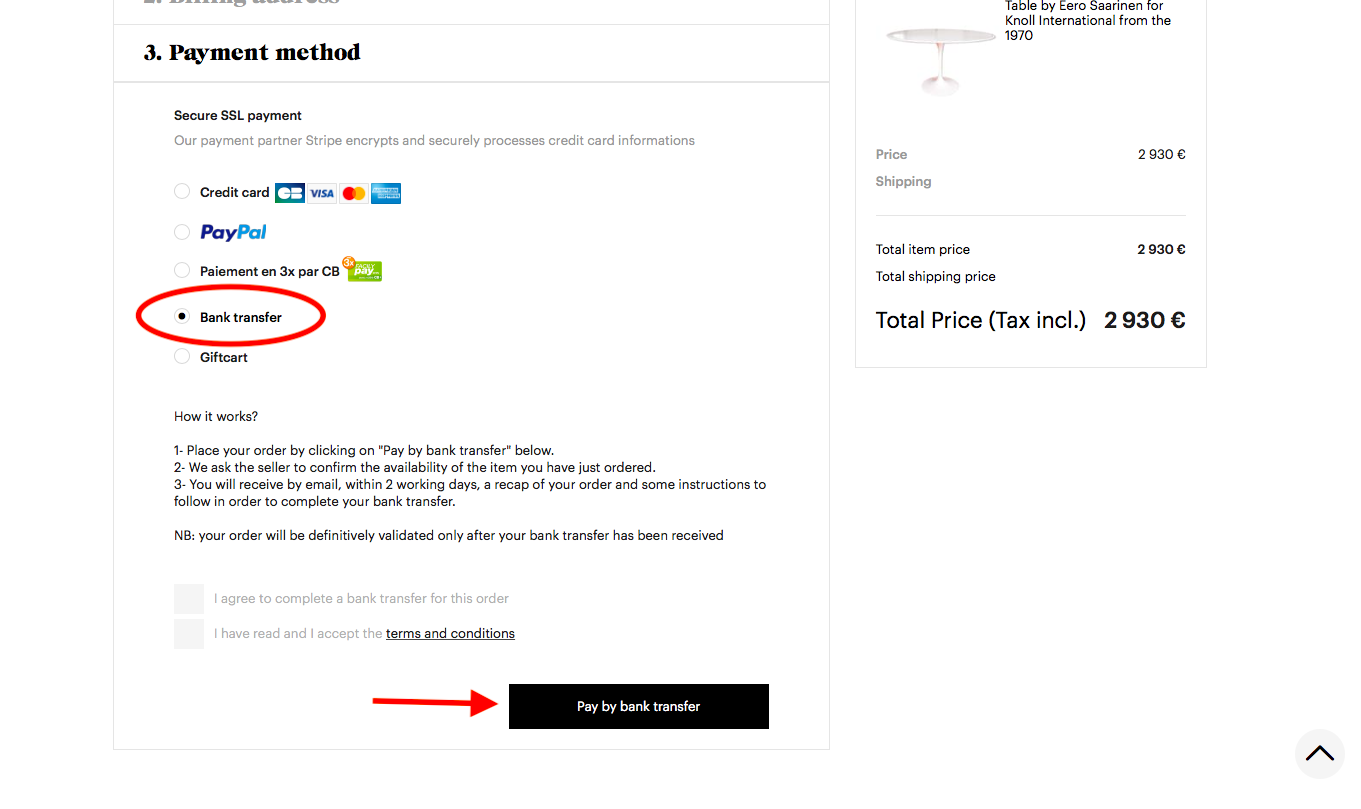 ---
---