How does the order process work?

Once you have placed an order, the seller has 3 days to confirm the availability of the item. During this time, you are of course not debited, we simply take a pre-authorization on your bank account.
If the item is unavailable or if the seller does not respond within 3 days, the order is automatically cancelled. You will not be charged. In the event of a promotional offer organised by Selency, if you place an order for an item that would prove to be unavailable and if the promotional period is exceeded, we will unfortunately not be able to renew this promotion for one of your future purchases.
When the seller confirms the availability, we debit you and send you the seller's contact details by email. The contact details are also in your Selency account, in the "My orders" section.
For any questions about the delivery, except about the one by Selency, do not hesitate to contact the seller directly. For the delivery by Selency, you can contact our logistics department: logistique@selency.com.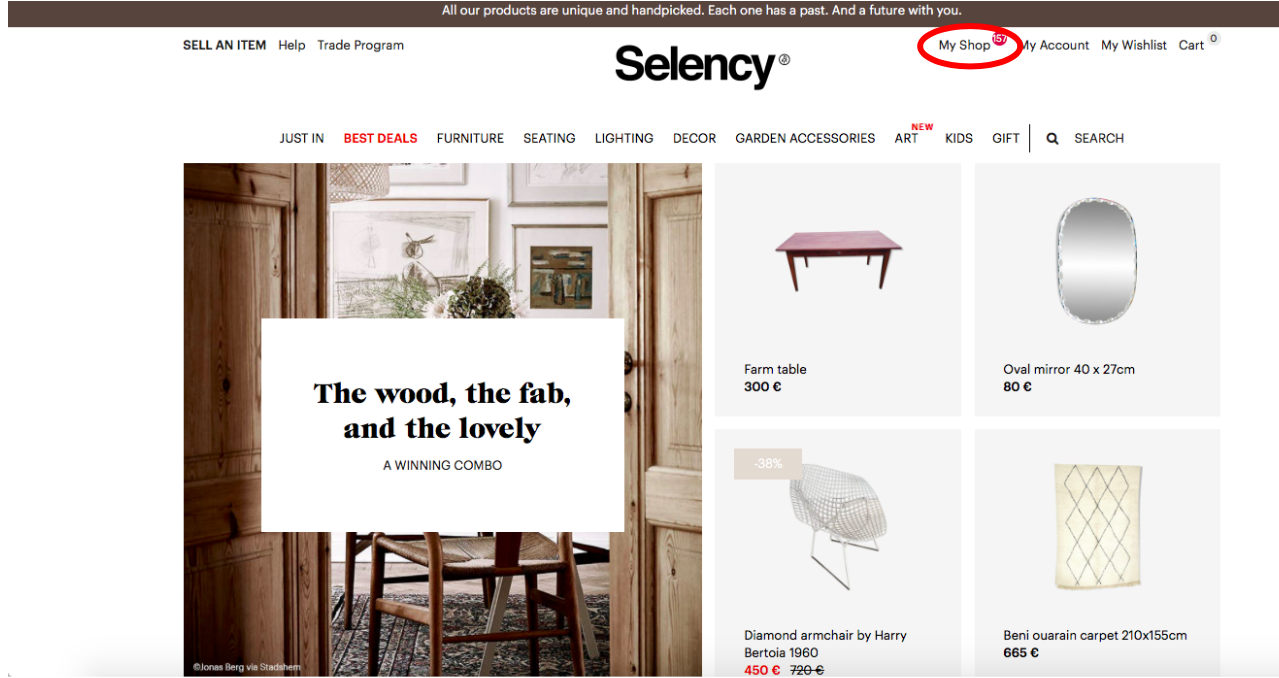 ---
---