What advice do you have on taking photos of my products?
It is obviously the one that pushes you to buy, so it must be as flattering as possible and guarantee the harmony of the catalogue.
- There must be at least 2 different photos for each product.
- The first photo, the "main photo", the one you see in the catalogue, must present the entire item very clearly. It must be taken from the front and must be clean and clear. The product must not be cluttered (nothing on it, nothing in it and the doors closed).
- The main photo of the lots must show the complete lot so that the advertisement is as clear as possible for customers.
- Be careful with the lighting when you take your pictures. Daylight and a photo in front of a white wall better reflect the colours. The flash turns the products yellow. If you take pictures outdoors or in a photo studio, we strongly recommend that you add an indoor photo without overexposure to light.
- The main photo of the transparent products, or with a transparent part, must be taken absolutely on a plain white background, so that once diverted, the result is very clean.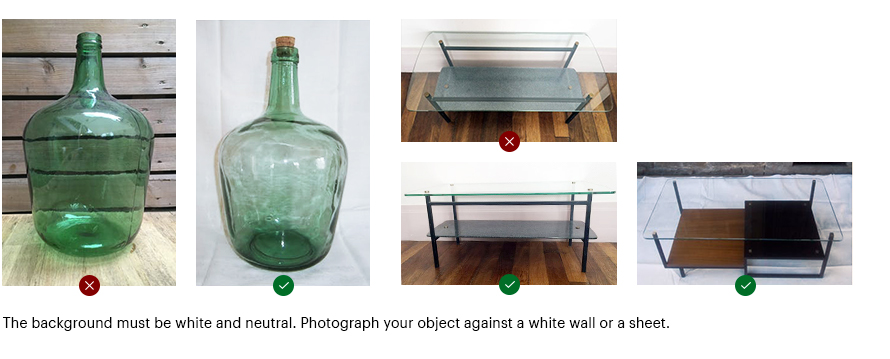 ---
---