Choice of delivery
In order to choose the Cocolis delivery option, the seller must have activated this delivery option on their product. If this is the case, you must enter your delivery postal code on the product sheet or in your shopping cart.
We automatically calculate the price of Cocolis which will appear in the delivery options :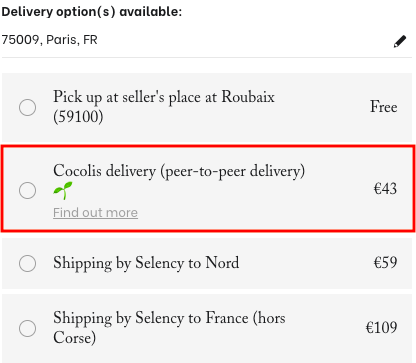 This price depends on the volume of the product and the distance between your address and that of the seller. 
From time to time, it is possible that there is no carrier available to make the journey with Cocolis: in this case, the option does not appear.
---
---