Pending transfers
There may be several reasons why you have not yet been paid for an order that has been shipped for a while. 
- It is likely that you have not notified the product as shipped. To find out how to proceed, click here. 
- It is also possible that you have not filled out all the necessary documents for the proper functioning of your Stripe account. To learn more, click here. 
Finally, if you have not activated automatic transfers, you will need to request your transfers. To do so, please go to the "My shop" tab and then "Money transfers". 
In order to activate your automatic transfers, we invite you to go to "my shop" then "payments settings". You will then be able to choose the option of automatic transfers.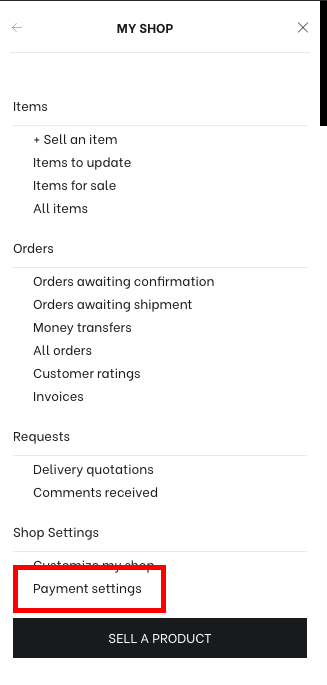 If you need help, don't hesitate to contact our Customer Happiness service at 📧 help@selency.com or at 📞  +44 20 3923 1040 (from 2pm to 7pm, Monday to Friday).
---
---