Turbo
What is Turbo ? 🔥 A contribution to the shipping costs from the seller. Read the reviews of the customers!
How to activate this option ? 🧐 Nothing simpler ! We suggest activating BySelency delivery and selecting the Turbo option on the product deposit form or from your store by editing the delivery terms :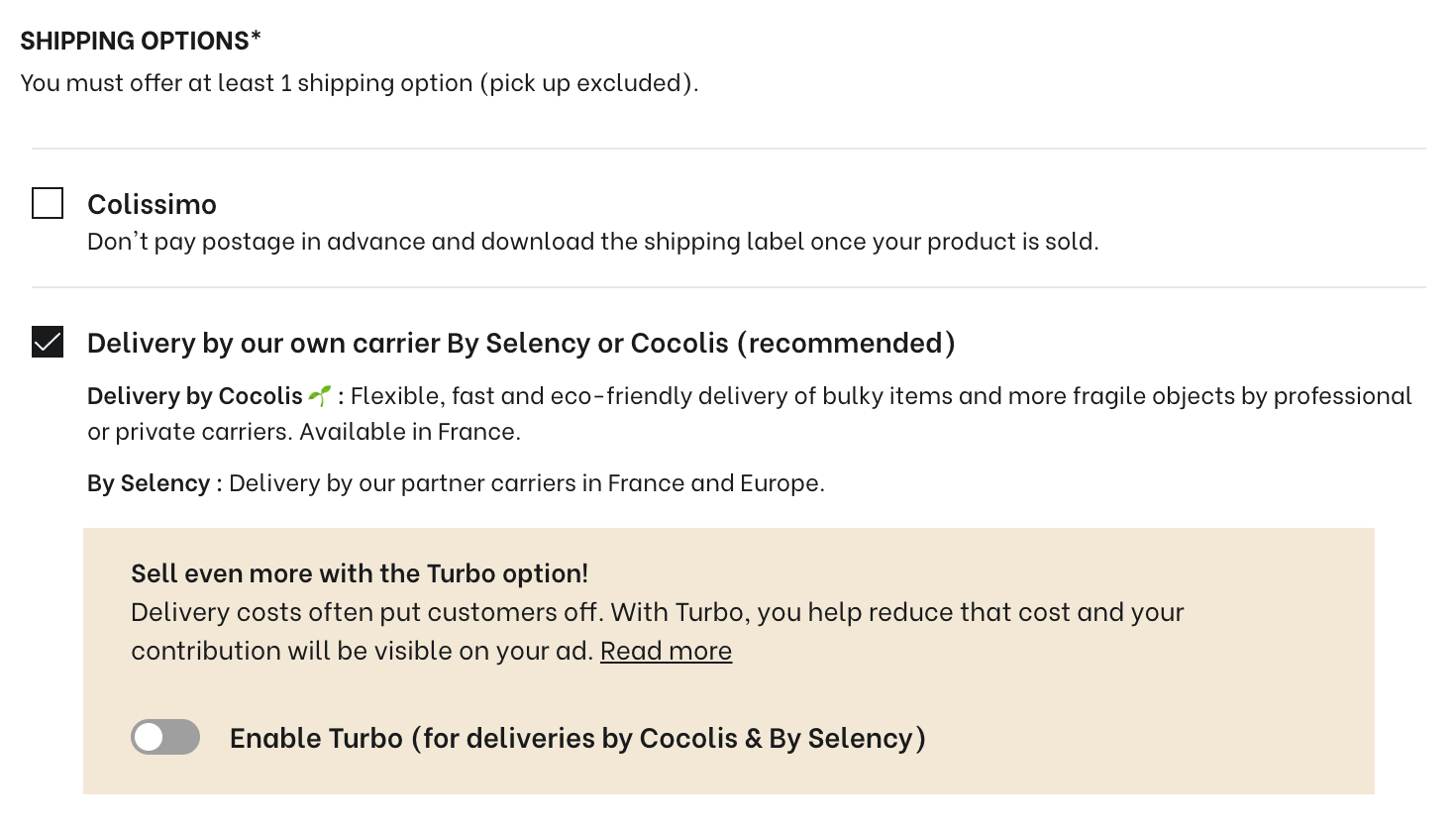 What amount to choose ? 💸 It's a personal choice, it can range from 20 to 80 euros.
How can I pay this amount ? 💰 The charges will only be deducted after the order has been validated, at the same time as the commission.
Please note : if you receive a request for a delivery quote and you do not have a solution, you can click on "I do not have a delivery solution" and you will then have the option to activate Turbo to reduce customer costs.
---
---