Payment by bank transfer
If your purchase is more than 1000€, you can choose to pay by wire transfer, with the banking detail that we will provide you after your order goes through.
How does it work ? 🧐
- Confirm by clicking on "bank transfer", in the payment methods that are offered.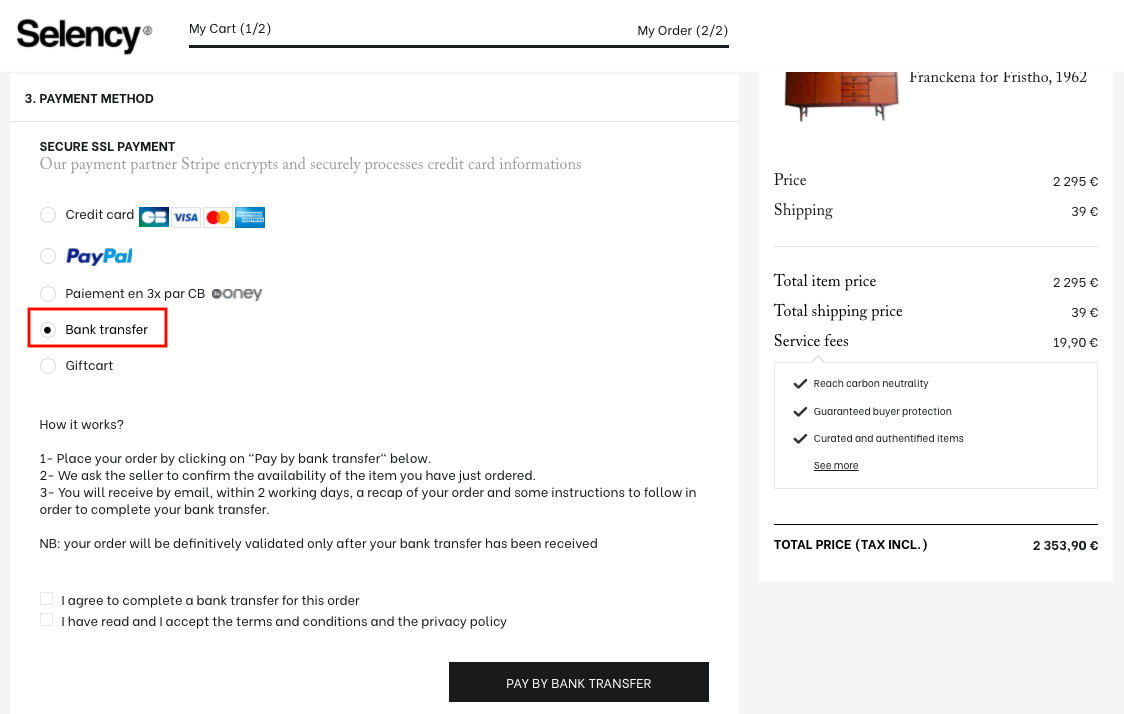 - We will ask the sellers to confirm the availability of the products that you ordered.
- You will receive by e-mail, 48 business hours later, the summary of your order, along with the instructions to make the bank transfer. 
Your order will be definitely valid only once we receive your payment  🙌🏼
---
---