How can I change my contact details for a Cocolis delivery ?
I you wish to change your pick up address or your phone number, it's easy !
- If you haven't heard from a Cocolis carrier yet, you can directly get in touch with Cocolis  📧 contact@cocolis.fr 
- If a carrier is already taking care of the shipment, please contact him thanks to his contact information that you can find on the tracking : go on "My shop", then "All orders", "See details" and "Track the delivery" :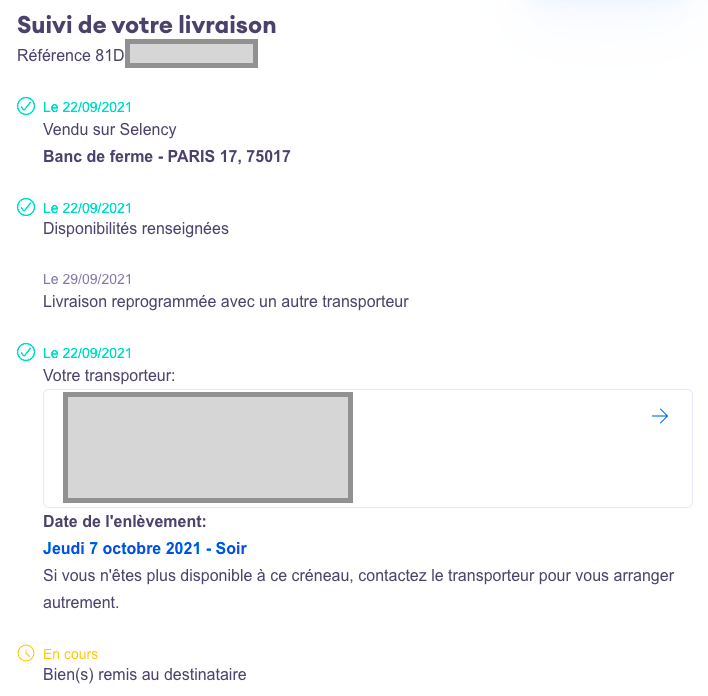 Please note, the pick up address can only be changed if the new address is in the same city as the old one.
If you change the city, it would automatically cancel the delivery. A new shipment would have to be created, you'd also have to fill up once again all your availabilities for the delivery 📆
---
---