Negociate a product
In order to negotiate prices you can send a message to the seller on the product page by clicking on "GET IN TOUCH WITH THE SELLER" below "ADD TO CART". You can then discuss with him in order to agree on a price.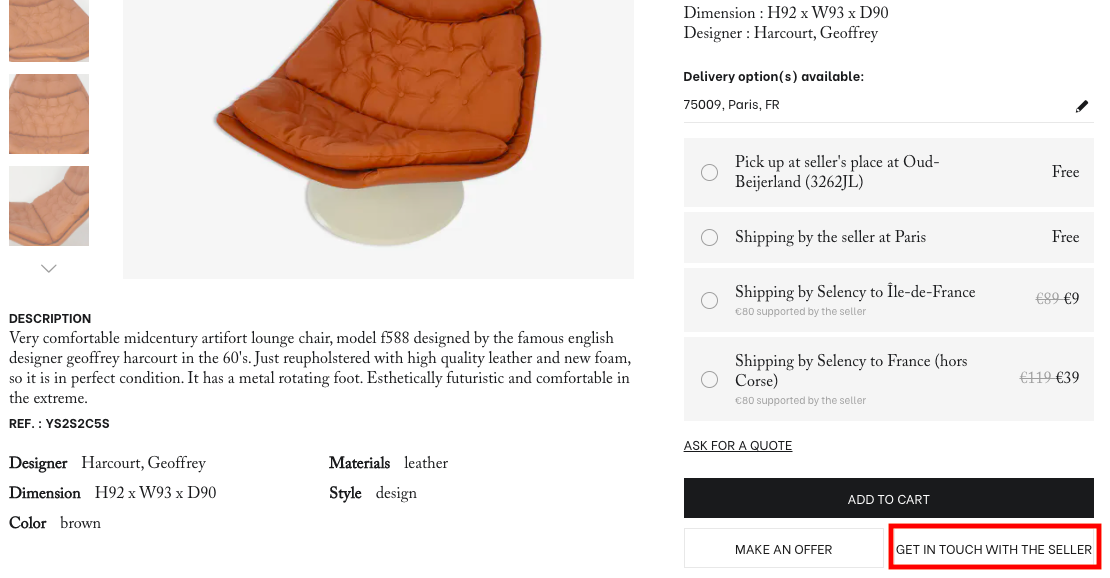 You can also make an offer (directly or after negotiation) by clicking on "MAKE AN OFFER" below "ADD TO CART". Then, you propose a price for the desired product (excluding delivery). As for the Selency delivery prices, they are fixed, you cannot negotiate them.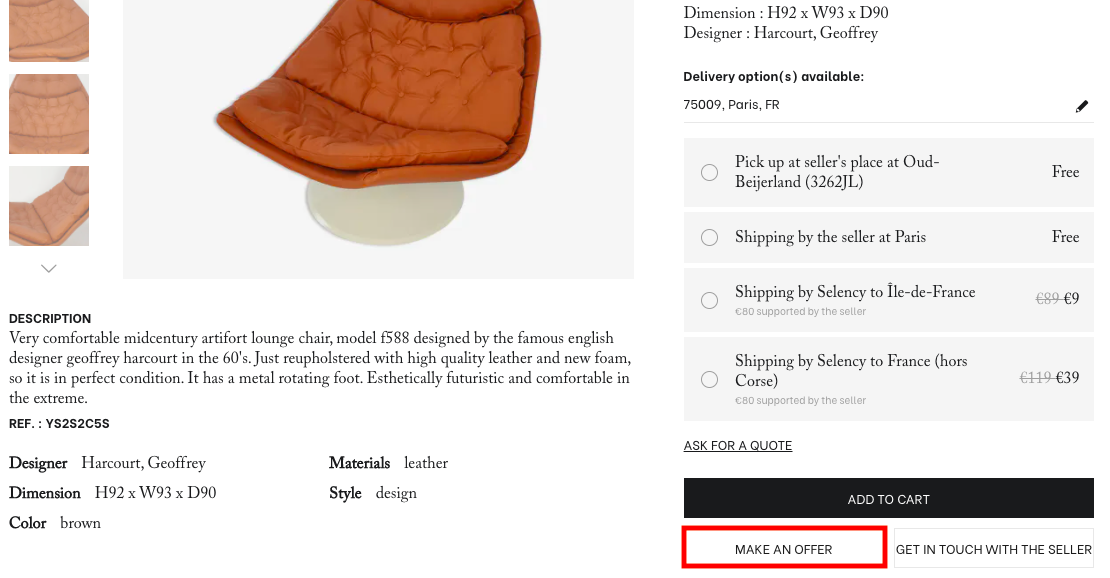 Good to know 🤓 : you can make an offer on a product only if the seller has authorized this option (except when, through messages, he accepts a negotiation, you can ask him to make this option available on its product ad).
---
---