Upstairs delivery
In the case of a delivery by Selency, if your delivery address is in Île-De-France, you may subscribe to the in-home delivery service, only if the size and the weight of the product allow two carriers to handle it 💪🏼
This service costs 29€, and includes up to two products from the same order. For more than two products, an extra 9€ per product will be billed. And for a delivery beyond the 7th floor, an extra could be added. 
You can subscribe to this service clicking the corresponding option in step 1 of your shopping cart.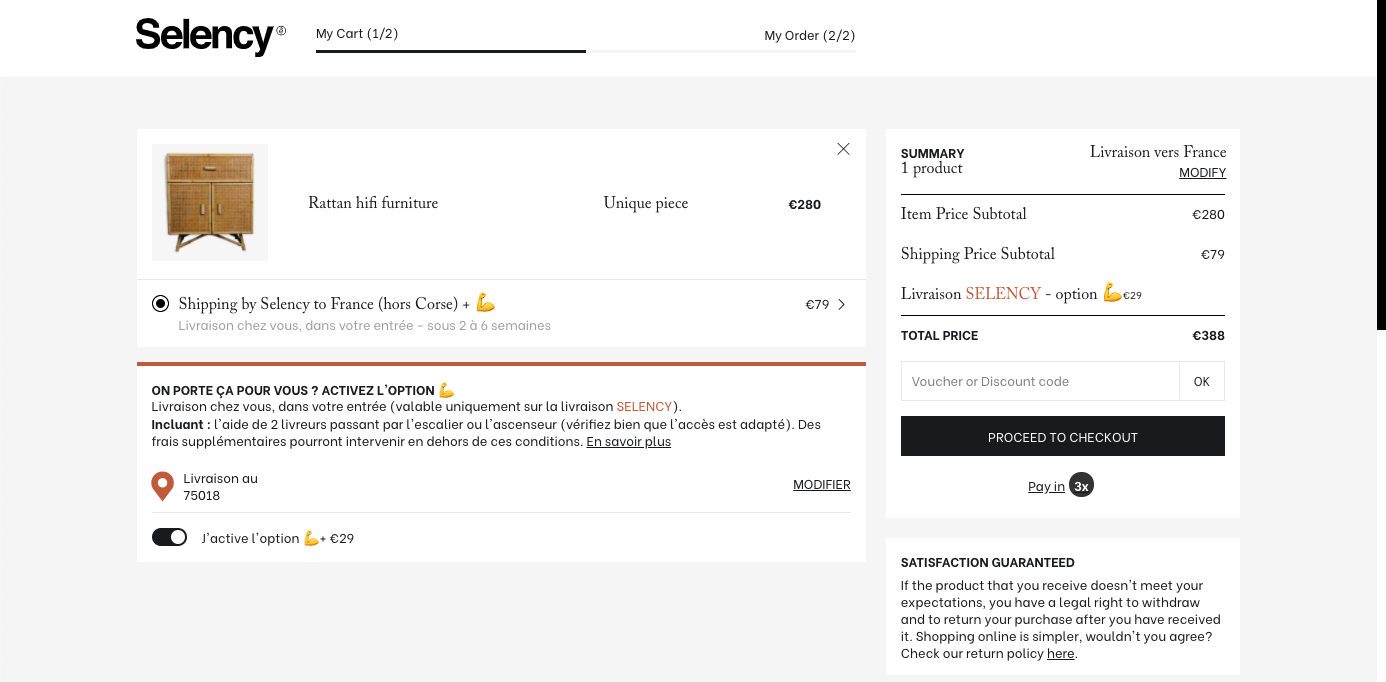 Beware, you have to make sure that the dimensions of your elevator or staircase are wide enough to allow the transporters to carry the product up to your house.
If unfortunately the furniture doesn't pass through your door or stairwell, or is not transportable by two deliverymen and you do not help them, the product will be returned to the seller and the outward and return shipping costs will be at your expense.
---
---