Order
You have found the jewel that will beautify your interior and you want to order ?
Choose the delivery option that suits you on the product sheet :

Click on "ADD TO CART" you can add as many products as you want in your order :

Check your summary and final order amount and then click "PLACE ORDER" :
Add your delivery address. You can click on "ADD ADDRESS" or choose the one already registered in your account if it is not your first purchase. Also, you can modify your billing address if needed :
Click on "CONTINUE"
Choose your payment method (to learn more about the different payment methods, click here). Fill in the required fields to validate your order.
Check "I have read and agree to the general conditions of sale and privacy policy" :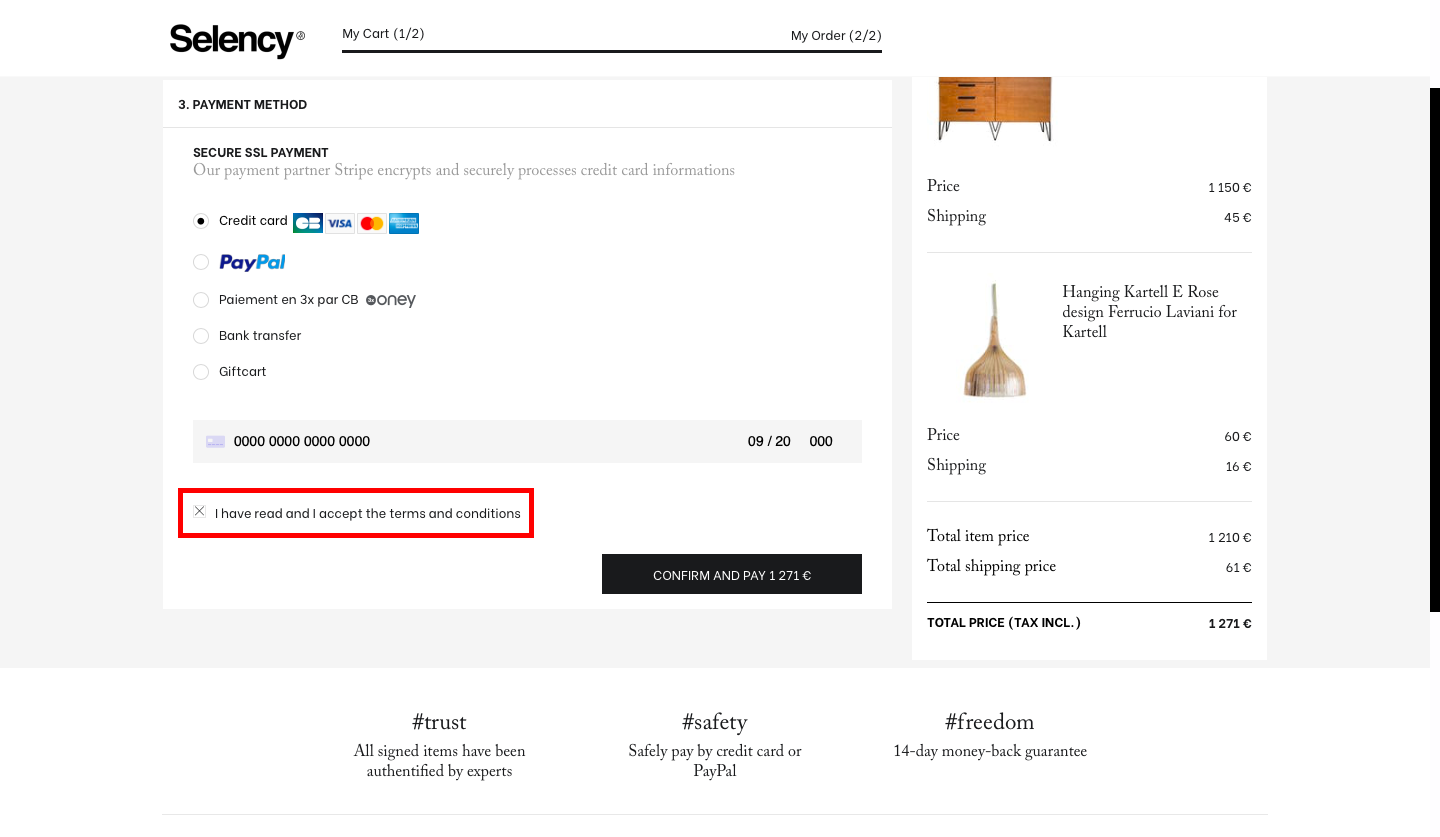 Click on "CONFIRM AND PAY". Bravo, your order has been placed ! 🎉
Good to know 🤓 : Your seller has 72 hours to validate the sale on their side. You will be notified by e-mail and debited only if the sale is validated. If the product is unavailable, you will not be charged.
If you have a problem, do not hesitate to contact our Customer Happiness team! They can be reached by 💌 help@selency.com and 📞  +44 20 3923 1040 (from 2pm to 6pm, Monday to Friday).
---
---