How the seller's payment works
Once you have sold your item on Selency, and you have confirmed its availability, the next step is to notify the product as shipped. 
Ok, but how can I do that ? 🧐
Once you have shipped the product, that is to say that the carrier came to your home to pick up the furniture, or that you gave it to the mandated carrier, Colissimo, La Poste, Mondial Relay, UPS or other, you must notify the product as shipped 📦
To do so, you must go to the tab "My store", then "Orders awaiting shipment ". There, you will have to click on "I have shipped the product" or "The product has been collected" in the context of the shipping option "Pickup at seller's place".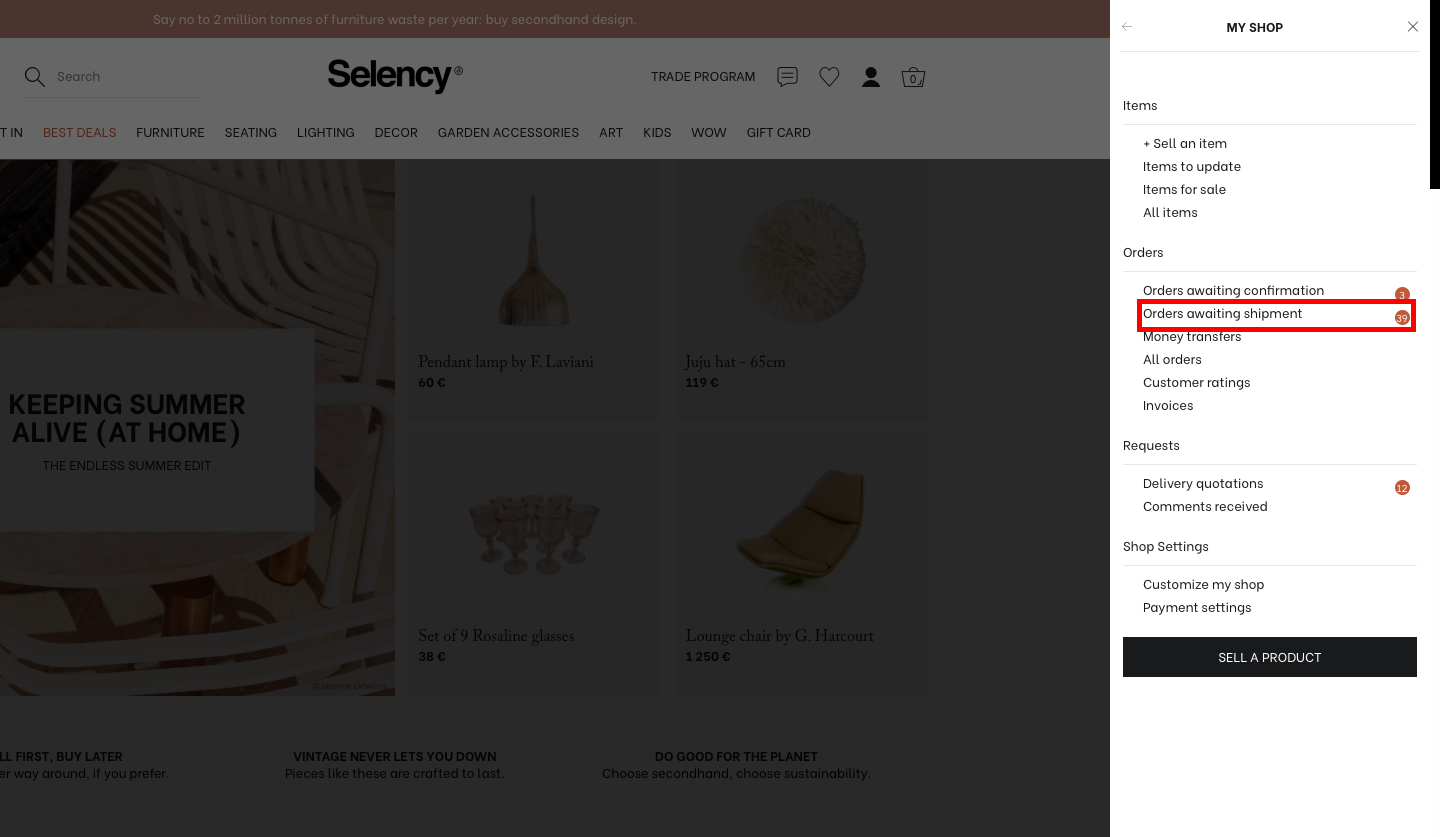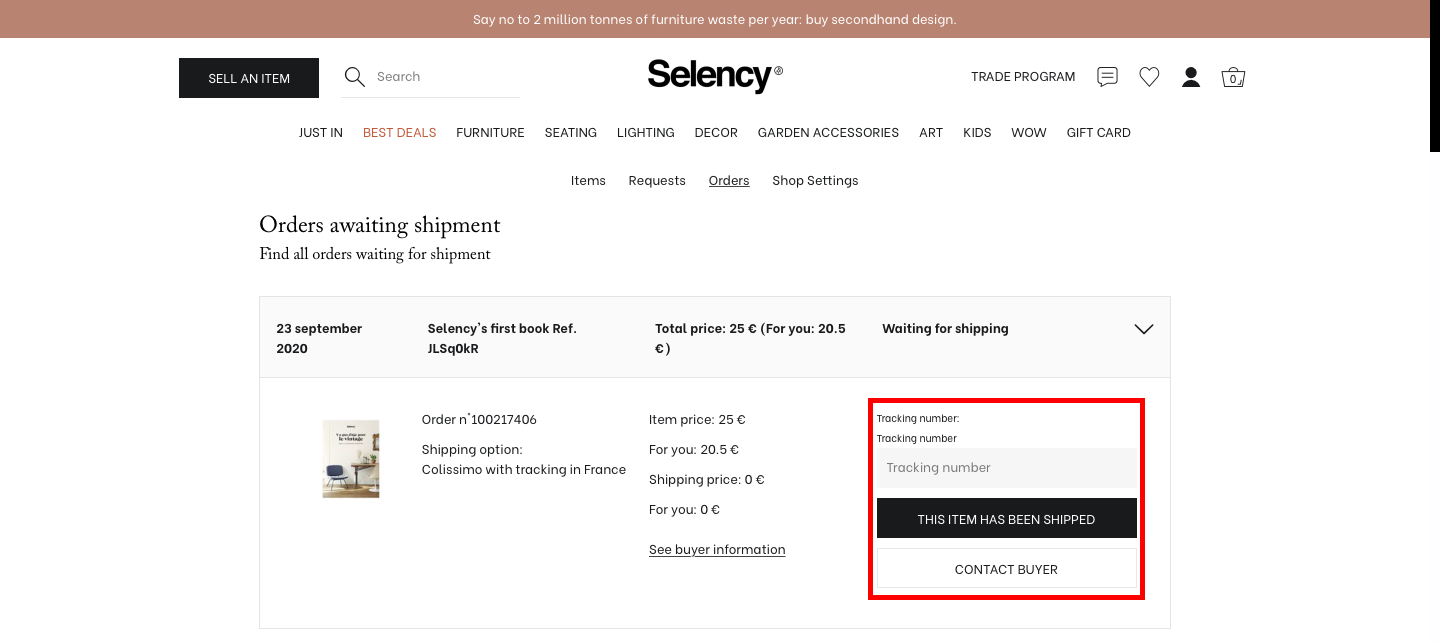 This will start a 14-day countdown, at the end of which we will make your wire transfer. The money will appear on your account within 2-5 working days.
We invite you to check that all your documents are correctly filled in the tab "Receive my payments".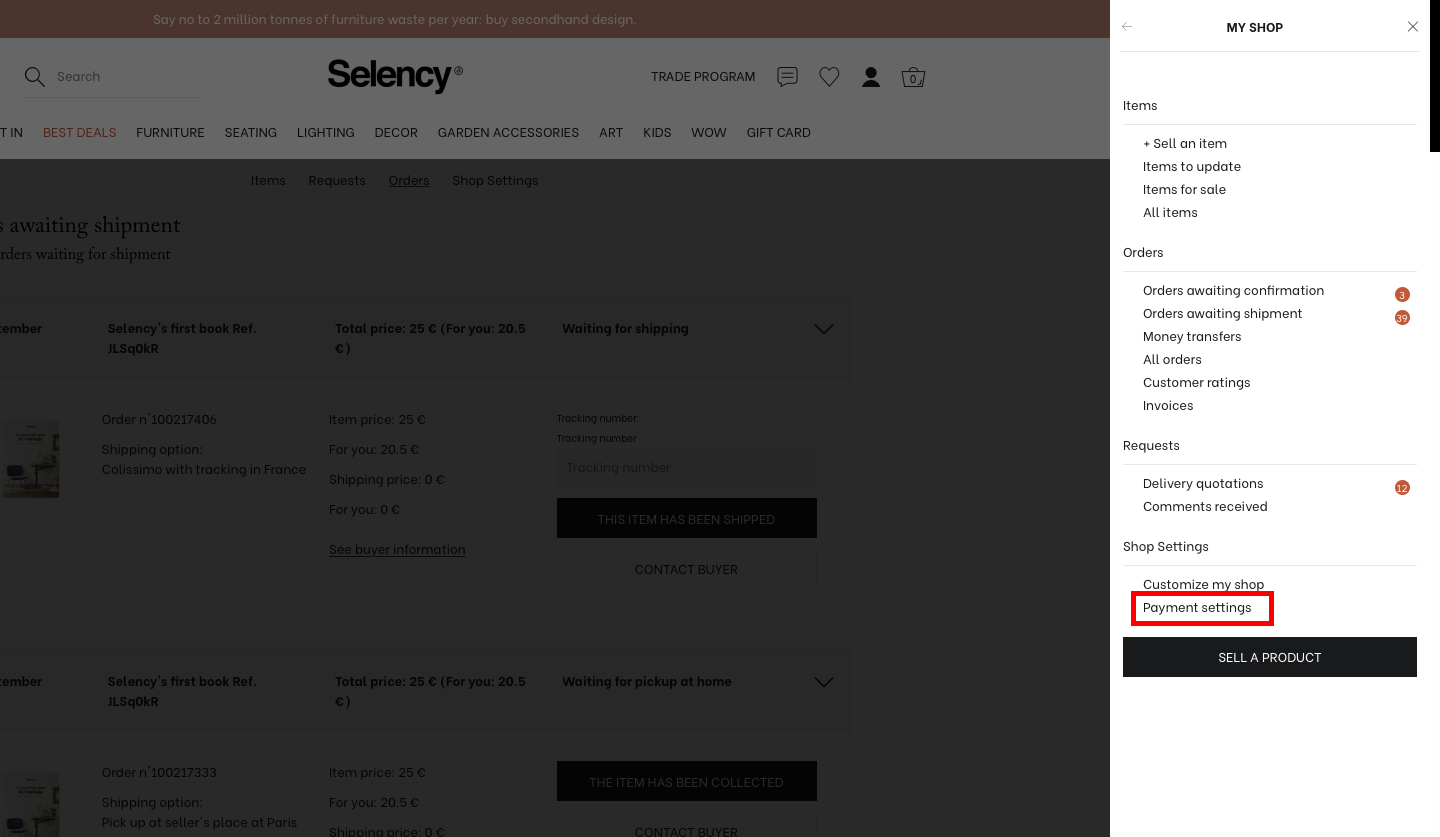 If the delivery option chosen by the customer is Colissimo, for which we provide you the shipping label, the payment will be automatically launched 14 days after receipt of the package by the buyer.
---
---