Ask for a quote
If the delivery options available on the advertisement you are looking at do not suit you, you can request a quote directly from the seller. To do so, we invite you to click on the "ASK FOR A QUOTE" tab and enter your city and postal code.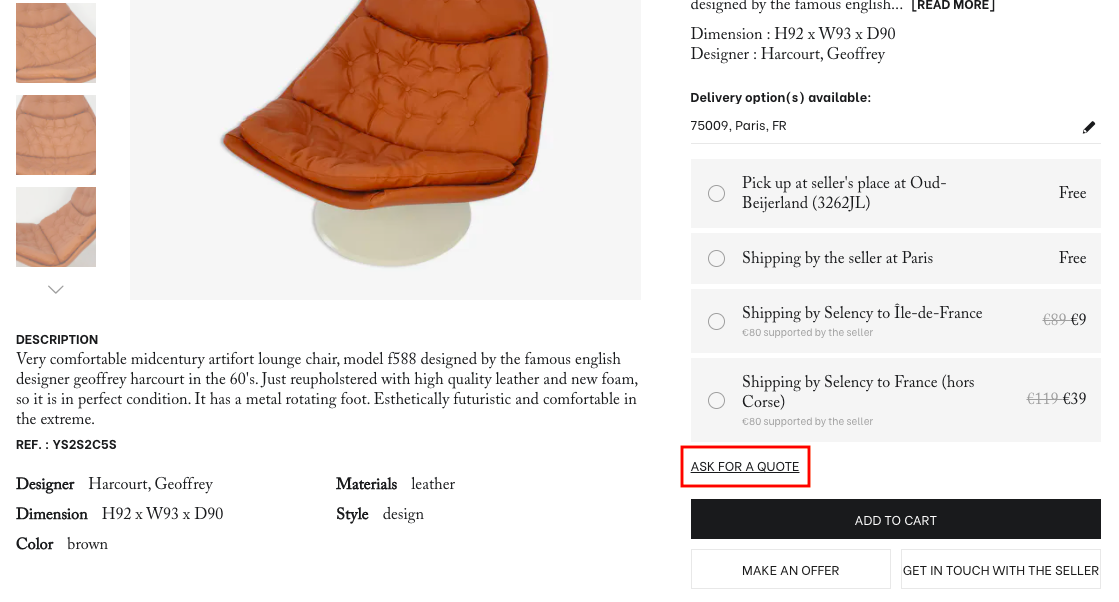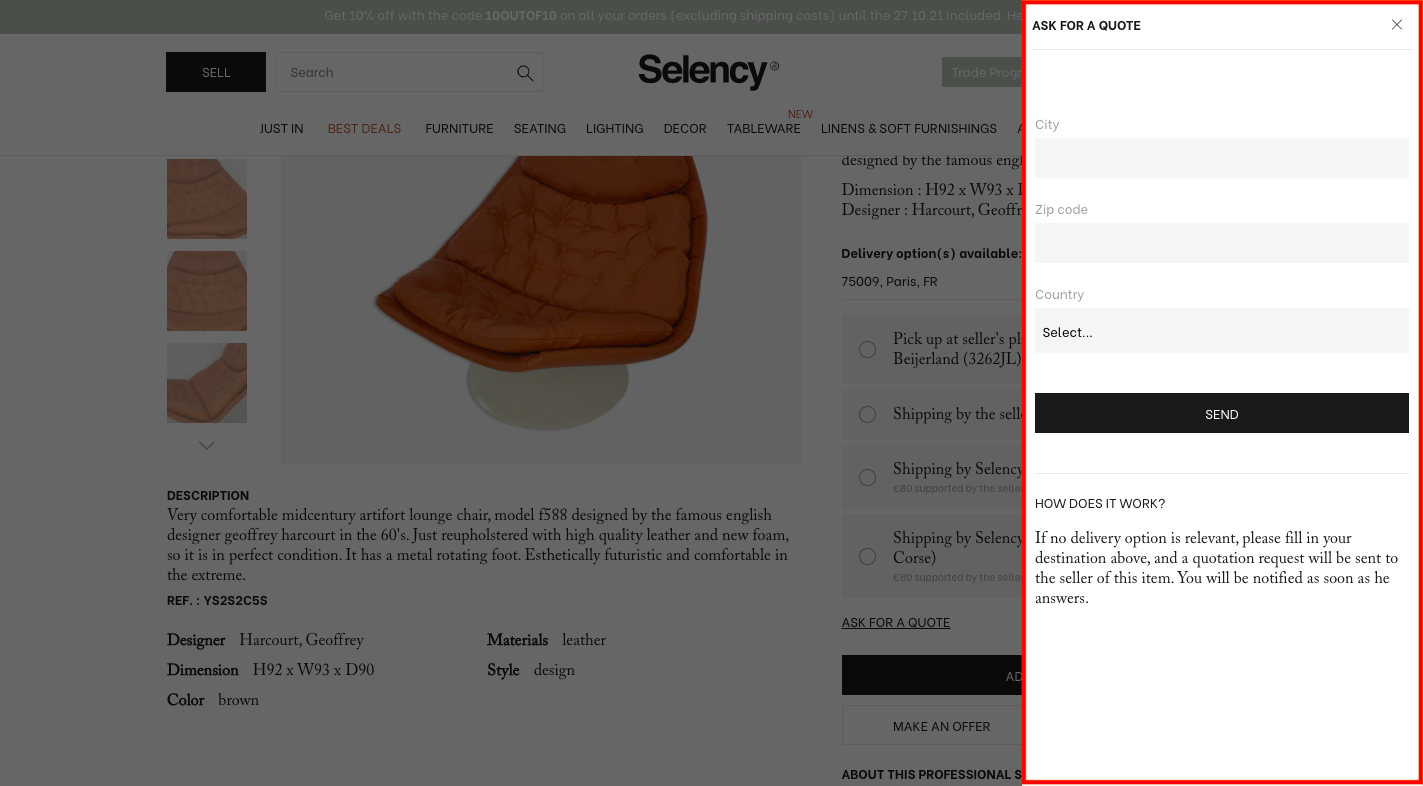 The seller will then be able to answer and you will be notified by email. He can either indicate that he has no solution and redirect you to the options already indicated, or he can offer you a new and more appropriate option with a price. The latter will be visible only if you are connected to your Selency account (it is in fact available especially for you!), and over a period of 5 days 🚚
You will be informed by email of the long awaited answer.
---
---